Our Girl Race
Join Our Girl RACE every weekday from 10am - 2pm!
102

Year Old Gets Arrested for Bucketlist

This is Edie Simms. She recently turned 102 years old and to help celebrate that milestone, she got herself arrested!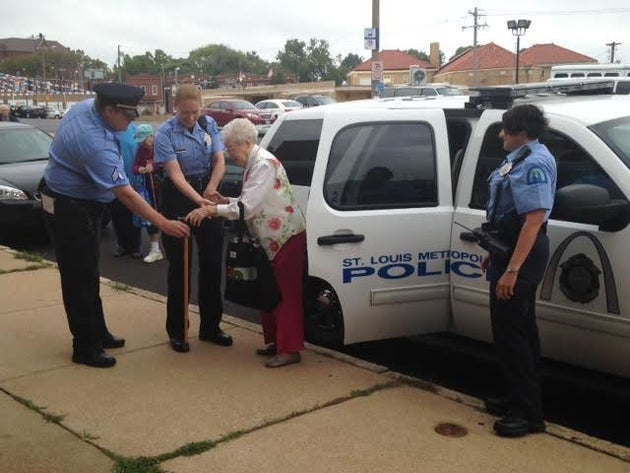 Edie, a little bit of a do-gooder, has always wanted to know what it was like to be arrested and ride in the back of a police cruiser. (We all have a little "bad girl" in us) So the St. Louis Metropolitan Police helped her fulfill that bucketlist request this past week. She was arrested at her senior's residence, handcuffed and taken downtown. And she loved every minute of it.
We love this story!
Also, behave..
(ST LOUIS METROPOLITAN POLICE)